> Home > Where to stay > Residences
Residenze d'Epoca LA COSTA
Torrita di Siena
RESIDENCES 4 STARS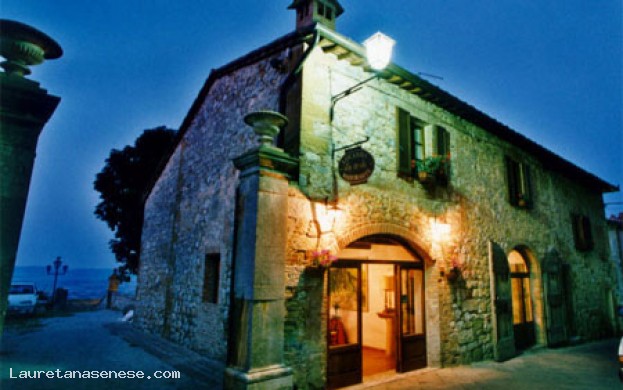 * Required field
DO YOU WANT MORE INFORMATION?
Call our Call Center at



We will be happy to help you better organize your stay!
SERVICES
PISCINA SCOPERTA
TRASPORTO CLIENTI ALLA STAZIONE
VISITE GUIDATE
LAVATURA E STIRATURA BIANCHERIA
RISTORANTE
CASSAFORTE O CASSETTE DI SICUREZZA
ARIA CONDIZIONATA
DISPONIBILIT└ BICI E BYKE
STRUCTURE DESCRIPTION

LA COSTA era l'antica fattoria del paese e ne era stato proprietario il marchese Scipione Bargagli, Ministro sotto il Granduca di Toscana Pietro Leopoldo II, come attestato da numerosi documenti conservati dall'attuale proprietà.
La Fattoria svolgeva un ruolo primario di selezione e conservazione dei prodotti dei vari "poderi", appezzamenti di terreno con casa annessa e condotti da una famiglia di "mezzadri" (forma tradizionale in Toscana di condurre un podere: metà raccolto al padrone e metà al contadino), ben 30 nel XVIII sec., sotto la sorveglianza di un "Fattore" (uomo di fiducia del feudatario-proprietario), oltre ad offrire lavoro come operai agricoli e, nel caso, protezione agli abitanti di Montefollonico.

L'accogliente reception con la sala caminetto ed il wine bar.
Locali un tempo destinati alle stalle dei cavalli.

Le 15 camere, di cui 5 con terrazza panoramica, sono state ricavate negli alloggi padronali e perfettamente restaurate conservandone lo stile originario.
Ogni stanza ha caratteristiche ed arredamento differenti ed è dotata dei migliori confort.
Tutte dispongono di bagno privato, alcune con idromassaggio Jacuzzi.

Da quelle stanze che una volta custodivano gelosamente i vini dei signori Nobili della Fattoria, è stato ricavato, dopo anni di lunghi restauri, l'appartamento "La Grotta".

Una vista mozzafiato unica, irripetibile ed introvabile altrove, si può ammirare dalla grandiosa terrazza di 400 mq e dalle camere che si affacciano sul giardino.
Considerato uno dei panorami più belli al mondo con tutta la Valdichiana, il Lago Trasimeno in Umbria, le Marche e nelle giornate limpide lo sguardo spazia fino alle cime innevate del Gran Sasso d'Italia in Abruzzo.
ARCHITECTURE, ART

NEARBY
DINING & ENTERTAINMENT

NEARBY