> Home > Where to stay > Agritourism
MADONNA DEL RIFUGIO
Sinalunga
AGRITOURISM NO CLASSIFICATION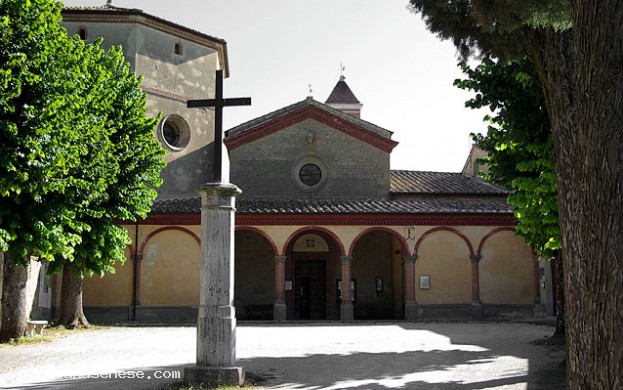 * Required field
DO YOU WANT MORE INFORMATION?
Call our Call Center at



We will be happy to help you better organize your stay!
STRUCTURE DESCRIPTION

Casa di Spiritualità - Istituto Suore Francescane di Cristo

Antico Convento dei Frati Minori del 1449 dedicato a San Bernardo da Siena, sorge tra i boschi sul Colle Baldino nella Valdichiana accanto al Santuario della Madonna del Rifugio. Restaurato è stato acquistato nel 1968 dalla Congregazione della Suore Francescane di Cristo Re. Una piccola parte del convento è riservata agli anziani Padri Francescani. La Chiesa del settecento ha annessa la Cappella della Madonna del Rifugio, protettrice della Valdichiana. Ospitalità per 65 posti letto con 55 camere con servizi, sala riunioni e grande sala per convegni.
ARCHITECTURE, ART

NEARBY
DINING & ENTERTAINMENT

NEARBY