> Home > Where to stay > Agritourism
Agriturismo GIUNCARELLI II
Sinalunga
AGRITOURISM 1 EAR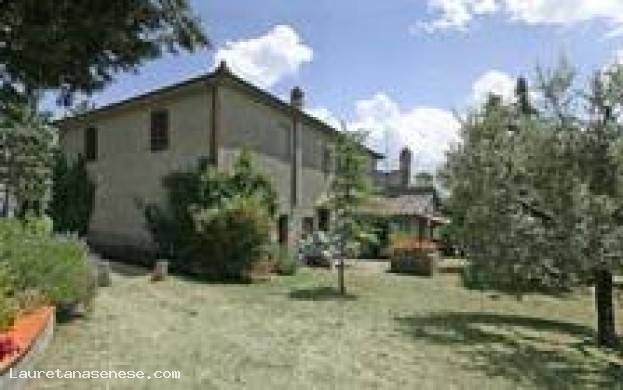 * Required field
DO YOU WANT MORE INFORMATION?
Call our Call Center at



We will be happy to help you better organize your stay!
SERVICES
PISCINA SCOPERTA
TREKKING
CAMPO DI BOCCE
STRUCTURE DESCRIPTION

La proprietà Giuncarelli II occupa una superficie di 28 ettari nella zona collinare nei pressi di Sinalunga lungo la storica Via Lauretana costruita in periodo mediceo per unire la Valdichiana a Siena. Vi si produce essenzialmente vino, olio, ed una quantità più modesta di prodotti ortofrutticoli. Facili sentieri boschivi e collinari, ai margini delle coltivazioni, permettono passeggiate di tutto riposo senza dover uscire dalla proprietà.
ARCHITECTURE, ART

NEARBY
DINING & ENTERTAINMENT

NEARBY